After much thought, I have decided to make my raised garden with cinder blocks. I originally wanted wood, but if I use treated wood it will have chemicals. If I use untreated wood, it will eventually rot, and need to be replaced. I also read that "cinder block raised beds have the added advantage of creating thermal mass which stores heat and warms the soil longer". The down side is that they are ugly, but there are some solutions.
This creative recyclist
used mosaic tiles to decorate her cinder blocks:
There's cement stain, and split faced cider blocks, that are more visually appealing like these: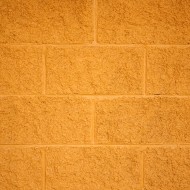 My husband likes the look of the flat pavers on top like
this person
did...
I kinda like the idea of using the holes to plant things in, like
this person
did:
I am currently waiting to see if anyone on Freecycle has some cinder blocks that they don't want. If not, I may go with the split face cider blocks. I figure it's worth the extra few cents a block, since it will be a permanent fixture in the yard.